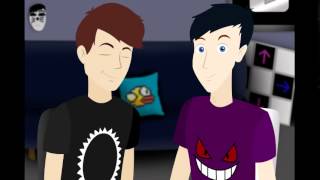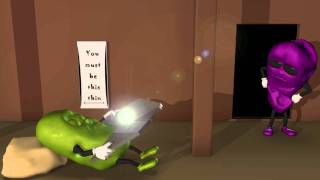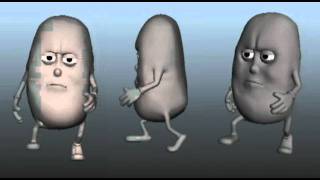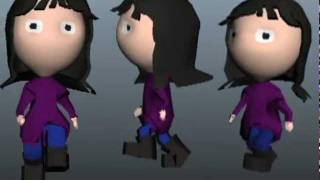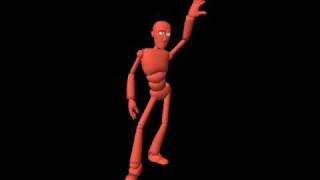 Phil's Pants Story
Adobe Flash animation done in CS6. Full body and facial rigs were created with a blended mouth library for each character. Audio from BBC Radio show.
Grape Expectations
This is my short animated film produced for my first full computer animation class. I wrote the script, storyboard and animatic and built a pre-visualization. I modeled the characters and sets and I rigged both the raisin and the grape. Their facial controls are driven from blend shapes. I then animated the full story as well as the bloopers playing with the credits. Done in 2011.
Grape Walk Cycle
Walk cycle for the grape in my short animation. The blend shapes were fully functional so I put them to use in creating an angry face to give his walk a purpose. Done in 2011.
Game Walk Cycle
A walk cycle slowed down to half speed. This was created for a video game application for the Windows Phone in XNA. Done in 2011.
Walk and Dance Cycle
Walk cycle combined with a dance cycle using the Norman rig. Made in 2010.